LifePilot helps you map your goals, navigate your desires and make them a reality.

LifePilot is a system for turning your dreams into reality through a simple methodology that lets you map out your life and goals each quarter, month, week and every day.
For us it started out with a weekly reflection exercise and prioritizing our 3 most important things to do or achieve to feel like we were winning in life.
Then we added in monthly goals to hit and went away on our first 'Seasonal Dreaming' trip to plan out the next three months of our lives. And from here things really started to take off!
Before we knew it we'd added in a total of 7 core categories that made us feel we were not just prioritizing work, but also our relationships, health, wealth, impact, lifestyle and personal growth.
We realized we had created this awesome and simple system that allowed us to appreciate the fine art of balancing life, and seeing where we were focusing our efforts, and when we needed to steer our course to stay on the right track.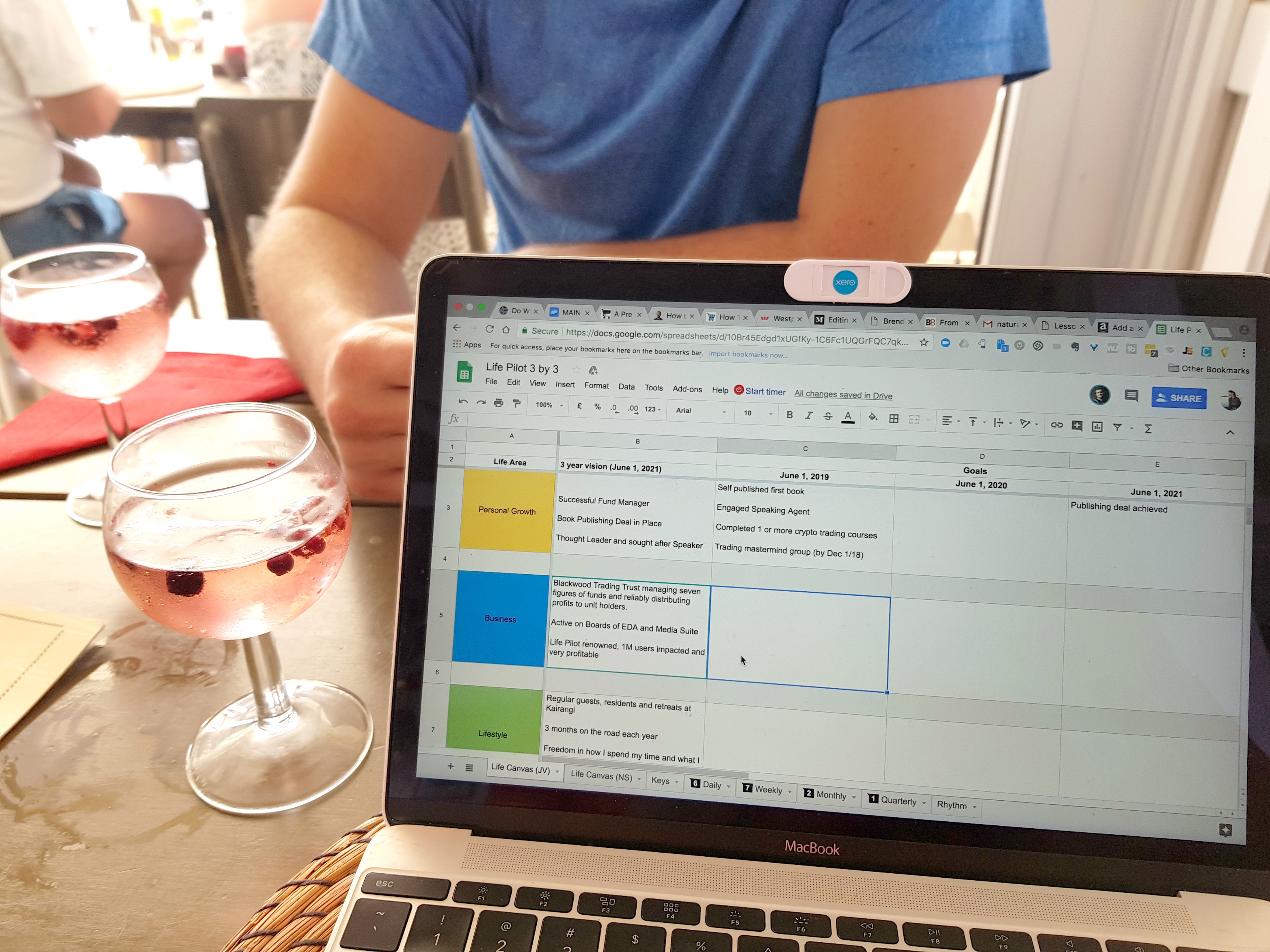 Since then we've designed it, tested it, improved, and tweaked it, making each aspect more enjoyable and more effective.
The thing is this simple methodology, displayed in a pretty colour coded spreadsheet (that I must admit we geek out on) has really transformed our lives - all areas of it.
From setting and achieving meaningful goals through to increasing our daily productivity and focus!
The unique point of difference is that you can share this with another person to hold you accountable and ask you specific questions and prompts to stay true to your life purpose and meaning.
This could be your partner, friend, peer, colleague or even someone you respect and know will commit to help you reach your goals, while you help them do the same in return.
We think it's the best way but we have also had many people do it themselves and get equally great results and outcomes.
It all depends on how much you desire to make change, achieve your goals and achieve your dreams!