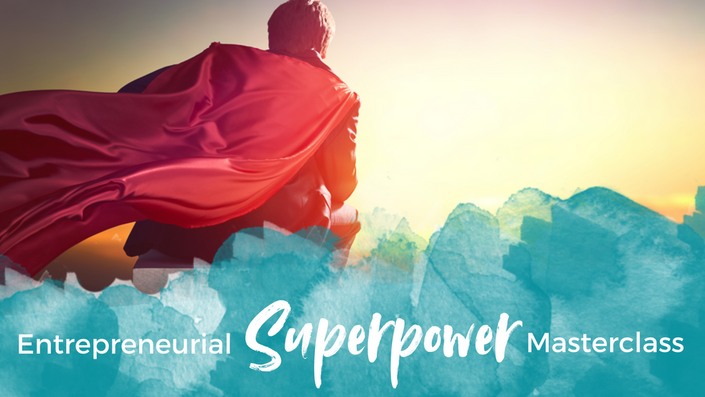 Entrepreneurial Superpower Masterclass
Uncover which of the 8 Entrepreneurial Superpowers you have and use your talents and personality to grow your business, create wealth and feel in peak flow.
What Will This Masterclass Cover?
See how you can best experience 'flow' by focusing on your strengths.

Understand why you may have been role modelling the 'wrong' people and how that could have been making life harder than it needed to be in 2017 for you.

Burst through the common misconception that it's better to be an 'all rounder'

Dive into what the winning 'team' formula could be for you - when it comes to outsourcing; collaborating, employing or working with others others.
Give us 90 minutes and we can show you how you can be in a permanent state of flow as an entrepreneur.
If you are in business for yourself, have a side hustle or even are in a great job, wouldn't it be amazing if each day you knew exactly what you SHOULD be working on to make you feel in a peak state?
Wouldn't it be even better if you knew what sucked your energy and made you less motivated, and finally understood which activities or work you should NOT be doing on a daily basis?
What about if you knew more about yourself, what motivates you and what lights you up, so that you could redesign your business and career to be doing more of those things, and delegating the rest.
Speaking of delegation, wouldn't it be great to know EXACTLY who you need on your team and why?
Well this is exactly what this 90 Minute Masterclass: Discover Your Entrepreneurial Superpowers can do for you.
Plus you'll get your unique token to take the Wealth Dynamics Profile Test (valued at US$97 alone!) to find out which of the 8 profiles you are, and what this means for how you can use this to succeed in business.
Here's what people have to say about their transformations with Wealth Dynamics and Osmaan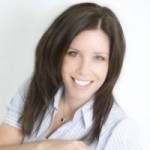 "I started my journey with Osmaan as a NLP Practitioner, without really even knowing what NLP or coaching was about. All I could really articulate at the time where all the things in my life that I knew I didn't want. Step by step, technique by technique, session by session, you helped me figure out what I DO want.
And as the picture of what I want to be, do and have in my life got clearer, you provide the resources and support to help me achieve more than I ever really believed I was capable of.
My life is almost unrecognisable today, in an amazing way, and I am very grateful for all your help and guidance along the way."
- Molly Cameron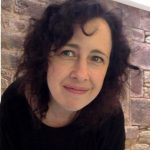 "It has opened the door to a new way of structuring my business.
Giving me more structure and something to follow.
A way to move forward in my business.
I remember hearing about Wealth Dynamics before and although it sounded ok at the time,
I didn't realise how much Wealth Dynamics is an essential tool to have."
Susanna Balston