Master Your Mindset to grow your business and experience real freedom
HOW TO GET UNSTUCK, CRUSH YOUR LIMITING BELIEFS AND ACHIEVE RAPID TRANSFORMATION.
I bet you embarked on your business journey because you knew you had so much more to give to the world than your job was allowing you to do.
You wanted to live the dream, doing what you love, whilst offering amazing value to your clients or customers and getting well paid for it too!
But let's get real here …
This building a business thing is a far cry from being easy!
Your vision goes out the window as you find yourself spending too much time and attention on emails, admin and tweaking your website.
You constantly feel in 'hustle' mode which is a far cry from experiencing the freedom you envisioned when you started out.
It doesn't matter how clear your plans are or how much action you take, if what's happening on the inside isn't 'sorted', you'll experience it like a rollercoaster … second guessing yourself … sabotaging yourself.
In order to create consistent results and a RAPID TRANSFORMATION in ANYTHING that you're going after (and yes this can apply to ANYTHING) – you need to focus on mastering the 'inner game'...your mindset.
ARE ANY OF THESE HAPPENING IN YOUR BUSINESS RIGHT NOW?
Your revenue over the past year has been closely tied to how confident & motivated you've been feeling?

You think you've got your business plan figured out & then before you know it, you're back to the drawing board AGAIN?

Your feeling tired & deep down question if you've even got what it takes to really 'make it'?

You know you're not charging what your products or services are worth, but fear putting your prices up?

You see others in your industry doing 'amazing' & you can't help comparing yourself to them, but as a result you go into hiding?
WELCOME TO THE MASTER YOUR MINDSET FREEDOM LAB!
This is not another 'online course'. This is not a self study program.
The Freedom Lab is an interactive experience, with a perfect combination of learning and implementing over 8 weeks.
It's a unique way to bring a different dimension to your daily beliefs and thoughts and it will go much deeper than you're used to.
We will be shining the light onto powerful Rapid Transformation approaches.
Design + MINDSET + Strategies = Results.
Get crystal clear about the DESIGN of your life and business, so that it fits with what's important to YOU and what freedom means to you.

Learn tools from the world of Neuro-Linguistic Programming (NLP), applied and focused to help you as a business owners master your mindset and helping you get unstuck and overcome limitations.

Discover your entrepreneurial superpower, using the practical Wealth Dynamics profiling system (a fantastic test that tells you how to get in flow as an entrepreneur based on your strengths).
Here's what people have to say about their transformations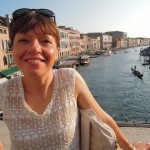 "Just one Unstuck chat with Osmaan, to get more from my Wealth Dynamics profile, and already his ideas were prompting big 'Ah-ha' moments, as the pieces began to fall into place. Enlightening and effective, it was impossible not to take immediate action! Thank you Osmaan."
- Diane Leigh
What does this Freedom Lab entail?
Give us 8 weeks of your life and we can transform your mindset.
We don't make this statement lightly. Working on your 'inner game' is simply transformative.
Contrary to what many people believe, your shifts in limiting beliefs, attitudes and mental blocks can be rapid when you rewire your brain.
Join us on this live experience starting January 15th 2018.
Frequently Asked Questions
The Lab isn't great timing for me, can I buy the Lab and access the materials later?
Actually no. The whole point of this LIVE methodology is to ensure you turn up and make the most of it while you have it. You will have lifetime access after the 8 Week Lab has finished. You can download any files, templates or resources at anytime. This method, although rare, means you will actually get results during our time together, and not just file this away in a 'must do this one day' pile.
How much time each week will I need to commit to the Launch Lab?
Well, it's up to you but you can review all the materials in approximately 1-2 hours per week, including the videos and attending the live 'doing' sessions.
Will I be able take part in this Lab later?
I have no further dates planned for running this live again so best to get in now. Spots are limited to 30.
I have never seen anything like this before. Is it for real? Will it work? I've done enough learning, I need to take action.
This is actually one of the main reasons that I created the Master Your Mindset Freedom Lab. I noticed so many people reading, watching, learning and not enough doing or action taking. The Lab is designed to be a whole lot of implementing. Plus, you'll have both Osmaan and I to keep you accountable, ask questions of and support you on this journey!