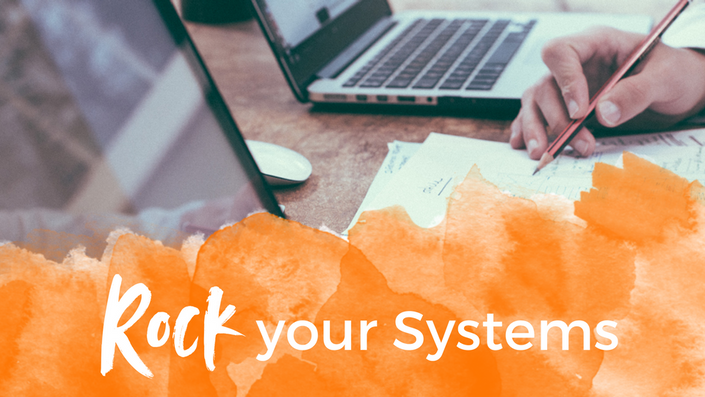 Rock Your Systems
How to run your business from anywhere with Asana, Google Drive, and Slack
Struggling to stay on top of all the moving parts of your business?
Feeling overwhelmed and not sure if you're even making progress?
Is your work life chaotic and stressful?
Trust me, I get it! Rocking this entrepreneur thang is hard!
You want to make progress towards your goals but life happens and your to-do's get pushed to tomorrow.
And, before you know it, there's so much to do that you don't even know where to start!
After spending six years working from cafes, hotel rooms, trains, and wherever else I could - I learned quickly that great systems are a total game-changer.
I learned that systems are the bridge between a reactive business that's just inching along and thriving business where you're not only successful but able to work on your own terms.
Smart systems not only make you feel less stressed and more in control, they help you GET MORE DONE.
Enter Rock Your Systems!
This mini-course all about putting smart, simple systems in place in your business in under a week using the power trio of Asana, Google Drive, & Slack.



This course is for you if you want to:


Sort out chaos and beat overwhelm
Go from reactive to proactive in your business
Get clarity on what needs to happen (and when!)

Create more, sell more, and do more of what you love to do

Feel like you're leading your business, not the other way around
Good systems help you get into the zen zone by knowing that your most important tasks are prioritized and scheduled so you know you won't miss a thing!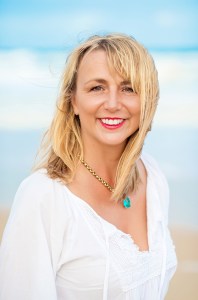 "24 hours after finishing this course I have hired my first VA and started launching my first 5 week online course. Suddenly this whole new world of possibilities opened. The price compared to the value of this course makes it a no brainer for anyone who wants to finally sort their stuff out."

- Nadine Nelen


Turn Chaos into Business Bliss
I learned long ago that the only way I was going to be able to consistently put out good content, launch products, and serve my coaching clients was if I had rock-solid systems to make getting the work done as fast and easy as possible
Plus, how else do you think I get to spend so much time wandering around the world, going on adventures, and hanging with my favourite people?
Hint: It's SYSTEMS!

Yes, I have a team but up until this year, my team was only myself and my Virtual Assistant. The rest of my business is automated and streamlined.
Systems absolutely changed my life.
Which is exactly why my Systems Chick, Amy Mitchell, and I put our heads together to create a step-by-step system to REALLY manage your business (without the stress!).
Amy loooves to get nerdy and digging down into the best ways to use tools and technology to create more freedom. And, I've benefited first hand from doing the same.
We've come up with a winning combination of tools and best practices to get sh*t done so you can get out there and do whatever else makes you happy.
That winning combination in my business is Asana, Google Drive, and Slack.
They are three of my favourite free tools that have allowed me to run my business from anywhere.
Asana helps me keep on top of all the moving parts, lay out and prioritize every little thing that needs to happen, and work with my team to get it all done.
Google Drive serves as an awesome place to share, store, and collaborate on any document we're working on.
And, Slack allows for easy communication so we can hop on and have a quick chat to get to the root of an issue or question quickly.
What You'll Learn
Module 1: Using Asana to streamline the heck out of your operations
How to FINALLY get all that stuff out of your head and into a system that keeps you focused and on track.
Asana lays out everything you need to do in the order that you need to do it (ok, ok - Asana doesn't do it for you but we'll show you our EXACT method for setting Asana up to rock your whole damn business world).
Module 2: Business Domination with Google Drive
Sounds boring right? Well, it's not. I promise. If anyone can make document storage fun, it's Amy.
She'll show you how to set up Google Drive for your biz, the must have documents and folders for managing and measuring your goals, and how to organize and maintain it so you can always find what you're looking for.
Ahh... can you feel the relief already?
Module 3: Gettin' Sassy with Slack
Whether you use Slack right now or not, it's a super powerful tool that allows you to hop on and communicate effortlessly with your team or contractors.
It complements Asana beautifully and has a bunch of awesome integrations to make communicating easy as pie.
You'll learn how to set it up, what integrations you might like to consider, and a few power-user tricks to help you save time.
Module 4: Integration: Making your tools play nice
Like I said, this is where the magic happens. It's one thing to have these tools set up independently and use them in your biz like silos but when you get them working together, it's pure organizational bliss.
Learn best practices for connecting the three together and a few of our favourite Zapier Zaps to get them talking to each other with the click of a button (ok, a few clicks but it's easy, I promise).
What it's like on the inside
Using Teachable's awesome online course platform, this mini-course will take you through a series of instructional videos to set up your own Asana, Google Drive and Slack.

We walk you through each tool so that you know the EXACT steps to get your business systems rockin!
Frequently Asked Questions
When does the course start and finish?
The course starts now and never ends! It is a completely self-paced online course - you decide when you start and when you finish.
How long will it take me to complete the course?
The course is designed to be completed over the course of a week but you could certainly sit down and do it all in a few hours if you'd prefer.
How long do I have access to the course?
How does lifetime access sound? After enrolling, you have unlimited access to this course for as long as you like - across any and all devices you own.
How do I buy and what happens once I purchase?
It's easy peasy, hit enroll and you'll be taken to a quick registration page and payment page. Once you're all registered, you'll get instant access to all the course content.
What if I am unhappy with the course?
We would never want you to be unhappy! If you are unsatisfied with your purchase, contact us in the first 30 days and we will give you a full refund.