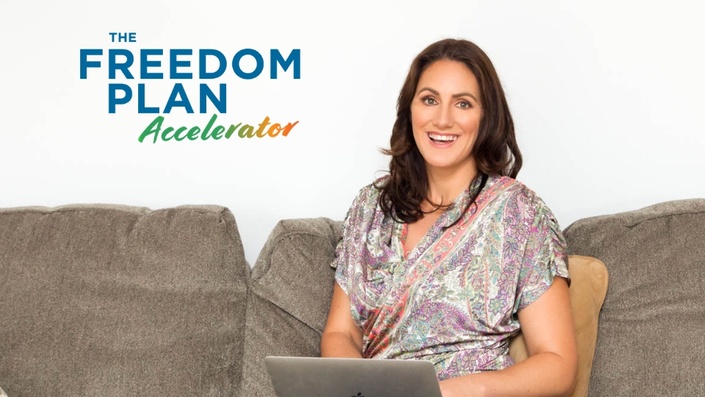 What if there was a framework that, once applied and implemented, could give you the online business model you need to have more time, money and freedom?

That could radically transform the way in which you currently live and work, and provide you more ease, flow and fulfillment?
Would you want to know this framework and put it to work?
Your Dream Lifestyle Business is Waiting For You

Did you know that you have the ability to choose and design exactly how you want to live and work?
How you to show up in the world and serve others, while feeling on purpose, then you can achieve whatever you dare to dream of?
Yet the truth is, if you're an entrepreneur, research shows that you're working 63% more hours than the average employee, 62% more stressed and 70% more likely to be depressed!
I bet when you first started your business you wanted to make a dent in the world, make an impact, help others, leave a legacy and have more freedom.
You wanted to be able to call the shots, work anytime you wanted from anywhere.
But, somewhere along the way, your business hasn't given you the lifestyle you deserve, and now you likely feel trapped in a business that is essentially a job, also known as the 'trading time for dollars' business model.
You are stressed out, overwhelmed and always 'busy', but never making real progress, and even though you love what you're doing, you're working so hard that you don't have time for your friends, family or to even enjoy life to the full.
Well it doesn't have to be this way
I'm Natalie Sisson. Your Fllow Freedomist.
I'm obsessed with designing and running a business that doesn't require you to work in it, and effortlessly creates consistent recurring income, month on month.
I believe (and have proven) you can have a profitable online business that gives you purpose, freedom and the lifestyle you deserve.
In 2008, after eight years in the corporate world, I left my high-paying job that was sucking the life out of my soul and creativity.
After co-founding a technology company in Vancouver, Canada, I went on to take The Suitcase Entrepreneur, and turn it into the thriving multiple six-figure lifestyle business I could run from just a laptop and my smartphone.
Today my businesses give me the financial freedom to be a property and business investor, donate generously to causes I believe in, and live in beautiful New Zealand on our amazing lifestyle property, with our two gorgeous pups, enjoying an idyllic way of life.
That's because I've set up systems, automations, a fine-tuned sales funnel and a virtual team to make sure I can do the work I love and work 'on' the business, without getting stuck 'in' the day to day admin and operations.
Being an online CEO lets me travel and live overseas for several months of the year, surrounding myself with friends, peers and attending amazing events and even playing Beach Ultimate Frisbee tournaments in exotic locations!
I've become a bestselling author, a sought-after speaker, having spoken at TEDx, Problogger, FinCon, Social Media Marketing World, SociaLight, and more, and the Huffington Post named me one of 50 Must-Follow Women Entrepreneurs in 2017.

To date I've coached hundreds of Freedomists to create a freedom lifestyle business on their own terms through my programs, international retreats, workshops and masterminds in Bali, Portugal, Spain, Australia, United States, Canada and New Zealand.

And there's one thing I know to be true....

It contained practical, step-by-step assignments that had me first exploring myself and who I really wanted to be, rather than who I thought I wanted to be and then practical exercises that helped me move towards the right path for my life. My plan went from lofty ambition to a solid foundation.
I went from what I thought would make me money to where my dreams and passions really were. Thanks to this program and Natalie's kind, generous and wise guidance I was able to set off forging my own path to freedom.
— AMANDA WORKMAN, CULTURAL-CONCIERGE.COM, TEXAS, UNITED STATES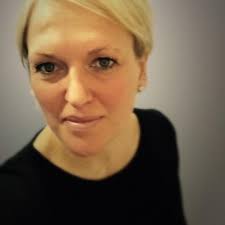 I had been in a rut for many years, with a huge amount of travel and no joy and squeezing friends and family into what's left.
Since taking the program I've had the confidence to go for it, to follow and commit to my passion to build a life I don't need a vacation from.
The Freedom Plan helped me get a laser focus on who my perfect client is (and isn't) and how to develop personal mechanisms to give my clients the best service alongside having an awesome life.
This is not just a one hit wonder program, this is a life changing program with ongoing access, support and inspiration."
— ANNA SCOTHERN, EMPOWERING BUSINESS LEADERS, ANNASCOTHERN.COM, ENGLAND
The Freedom Plan has been designed to be
the only road map you'll ever need
It's been lovingly crafted so you can create and implement everything you learn into your ideal freedom business!
A business that lights you up, doesn't demand all your time, and works for you even when you're taking time off to do what you want.
A business you can walk away from because you know it's got your back - everything is in place - your sales funnel, team, systems and offerings consistently deliver you revenue even when you're on the beach or having an afternoon nap.
The thing is, without this map you'll be lost, you'll focus on the wrong things and get overwhelmed with the day to day busy-ness of your business.
I don't want that to happen to you.
I believe that people can accomplish the most when they are free to be who they are and work the way they want to.
That's why I don't dictate how to use my Freedom Plan framework. Instead I encourage you use the tools and methods that work for you.
I simply guide you on your journey to freedom through my 3 phase framework.
When you know, that you have the ability to choose and design exactly how you want to live and work, how you to show up in the world and serve others, while feeling on purpose, then you can achieve whatever you dare to dream of.
No more excuses.
No more "some day."
You do have time.
You do have a choice.
You do have the right to choose freedom.
If your definition of freedom is not meeting your reality, I invite you apply my 3-Stage Freedom Framework to your mindset, business and lifestyle through my Freedom Plan Accelerator.